Meet PHXFW's Established Designers – Thursday
To kick off their first night at Talking Stick Resort, Phoenix Fashion Week featured lifestyle apparel on the runway, perfect for the laid back style of the west coast. The established designers shows started off with two local boutiques representing the Retailer Show, followed by Bilby and Moss, The Original Retro Brand and many more!
Read on for an insider glimpse into these designers' minds and what guests saw during fashion week!
Velvet Boutique
Owner: Maria Ward
Phoenix Fashion Week: "I feel very privileged..I support creativity and fashion and being able to make it into a business. I believe it what Brian has been talking about at PHXFW. I already carry emerging designers Blue Bird Denim and Diary of Joli. They are good quality and very sell-able. If they are doing well, I am doing well."
On the Runway: "I am inspired by red. People tend to wear black, gray and brown during the winter time, but I like to add red early on…it lifts the spirits. Guests should also expect to see animal print. It makes me feel warm and fierce. It's important to not only be bold, but classy at the same time."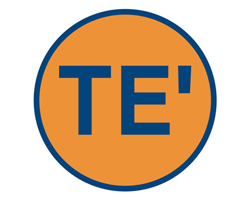 Te' Boutique
Look of Line: "At TE' fashion is about having fun. It's about knowing who you are and rediscovering it time and time again. Life moves through us and our style lives outside. We carry a dashing selection of men and women's sportswear, business, and evening attire. We feature an exclusive collection of Hugo Boss Orange, Black and Selection, as well as Agave Denim."
The Original Retro Brand
http://www.originalretrobrand.com
Designer: Marc Herman
Look of Line: "Iconic, retro looks combined with the softest, sexiest, best fitting premium tees in the world for men, women and youth."
Designer Beginnings: "The CEO Marc Herman has been in the apparel industry for over 25 years, getting his start by developing and selling board shorts to sororities and fraternities while in college at the University of Arizona."
Bilby and Moss
Runway Look: "The brand marks a distinct mode inspired by simplicity with a twist, catering to a chic yet affordable lifestyle. The result – a clothing line made of comfortable and light fabrics that transcend fashion. We are proud to use water based inks and biodegradable fabrics like micromodal."
Why PHXFW?: "The partnership made sense for Bilby & Moss. To show our line and introduce the store in Phoenix Fashion Week this year. We are new to the market and this is a great launching spot to showcase our all american made line to
fashionistas in the valley. We're very excited to be on board and looking forward to this week!"
Veronica Brett
Designer: Patricia Brett
Designer Beginnings: "My background is in architecture.  I have a BS in Architecture from Ohio State and a Master of Architecture from Yale University. My training as an architect has lent itself well to designing fashion.  I have a great eye for spotting trends while staying true to the sophisticated, classic look of my line.  I pay meticulous attention to the details of the garment construction while ensuring a cohesive look to the collection. When I couldn't find great fitting swimwear after my mastectomy and reconstruction, I decided to create it.  Veronica Brett swimwear has taken off and is now being embraced by all women (breast surgery or not) for it's beautiful styles and fantastic fit. "
Why PHXFW?:  "The response to the recent feature in October Harper's BAZAAR has been phenomenal. Building on the success of the line in New York City I wanted to bring the Veronica Brett swimwear collection to the Southwest, where there are so many stylish women who swim year-round. I am thrilled to be here as part of Phoenix Fashion Week showing the Spring/Summer 2012 collection here."
**Check back soon for another post about Friday's Established Designers!
Article by Lauren Pfingstag for Phoenix Fashion Week
"The Resource For All Things Fashionable"